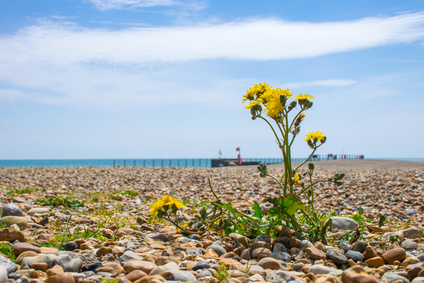 28 Sep

Building Resilience: Preventive Care for Mental Health
Just as getting a flu shot every fall helps prevent a serious physical illness, there may be ways to help prevent mental illness, or at least to reduce the chances of serious depression and anxiety resulting from life's stress.
Resilience means the ability to bounce back from a crisis rather than succumb to negative thinking and despair.  Like a flower growing in the desert, resilient people can blossom even when life is difficult.  Mental health researchers have found that people with greater resilience enjoy greater life satisfaction and even greater physical health, while those with lower resilience scores are more likely to be depressed (Wagnild, 1993).   
The Resilience Center was founded by Gail Wagnild, RN, PhD, a psychiatric nurse and social worker in Montana.  Their website is worth a look! Click here to take the True Resilience test online, and view some of the suggestions for improving your score, as offered by the website of "The Resilience Center."

Daily exercise is one factor that seems to increase resilience.  When your body can leap, so can your spirit!  If you aren't ready for the broad jump, try walking for 15 minutes daily, or dancing around your living room to your favorite oldies.
A healthy diet nurtures the mind as well as the body.  Be sure to eat plenty of fresh fruits and vegetables daily.  Avoid sugars and white flour as much as possible.  These refined carbohydrates cause dramatic ups and downs in blood glucose, which can lead to mood swings.  The addition of omega-3 fatty acids (found in fish oil) and B vitamins can also be helpful to mood.
Did you know that the Psych Choices staff now includes a dietitian? Please contact our office to make an appointment with Robin Rudner, RD.
Learning the art of gratitude, and the ability to see the glass as "half full" rather than "half empty," can help increase your resilience in tough times.  Positive thinking is easier said than done.  Psychotherapy can help people learn to change their negative thinking patterns.
The Psych Choices staff includes 16 experienced psychotherapists.  If you'd like to consult a therapist to help you increase your resilience to stress, please contact us today.