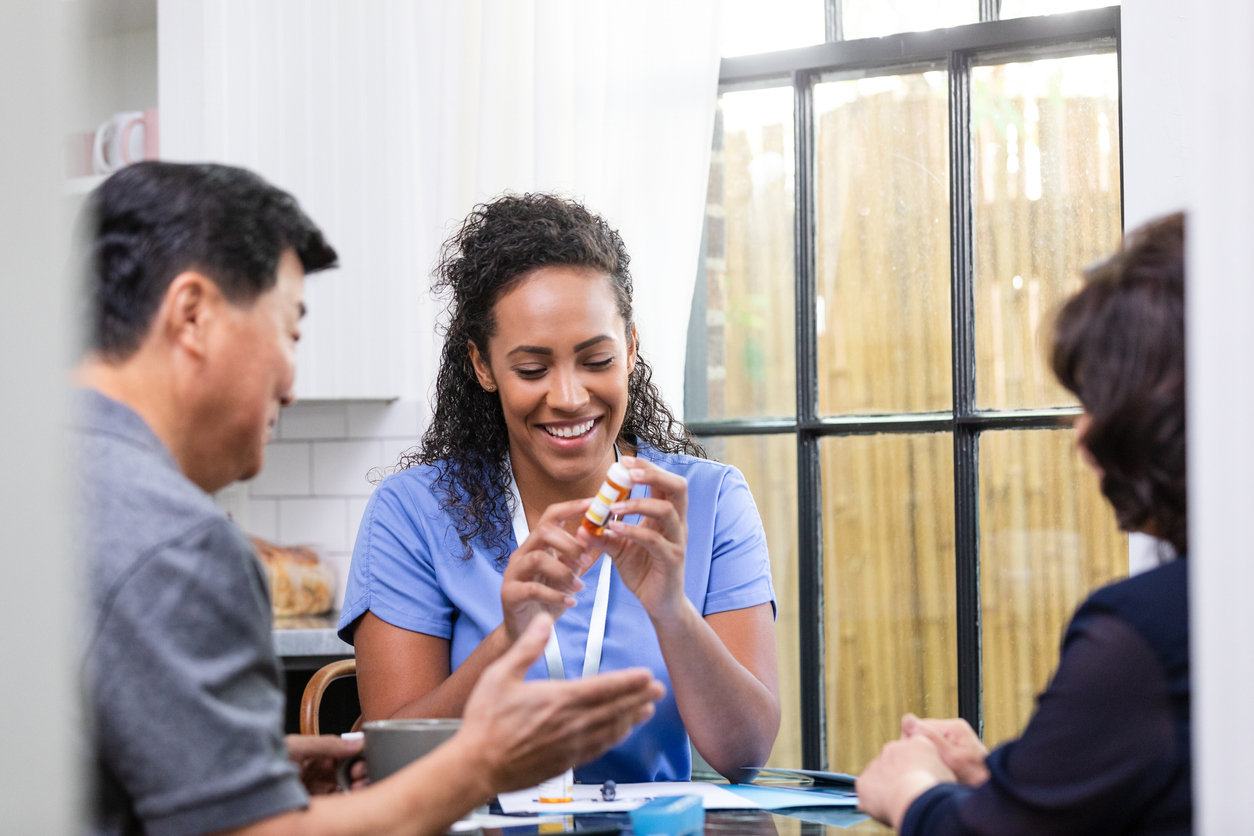 28 Feb

How to Master Medication Management

If you're like many people, you may struggle to keep track of your medications and take control of your health. You'd be surprised how big of an impact medication management can have on your overall wellness. To help make this process easier, we've compiled some tips for mastering medication management and taking control of your health. 
Start With Your Doctor's Advice 
The first step in mastering medication management is to talk to your doctor about what medications you need to take and why. Make sure that you understand the purpose of each medication as well as any potential side effects or interactions with other medications you may be taking. It also helps to keep a record of the medications you are prescribed by writing them down in a notebook or saving them in an app on your phone. 
Practice Patience
One of the most important aspects of medication management is finding the right medication and dosage for your specific needs. This process can take time, and it's essential to be patient throughout the journey. It's not uncommon for individuals to try multiple medications before finding one that works best for them. In some cases, it may take a combination of medications to achieve optimal results. Remember, everyone's body is unique, and what works for one person may not work for another. The only way to identify what works best for you is through trial and error while working closely with your healthcare provider. By taking the time to find the right medication, you'll be taking control of your health and setting yourself up for success in managing your condition.
Set Up A Reminder System
Once you know which medications are necessary for managing your health, it's time to set up a reminder system so that you never forget to take them. There are plenty of options out there, from physical reminders like sticky notes on the fridge or calendar reminders on your phone, to automated pill dispensers, pill boxes and smart apps that will alert you when it's time to take a dose. Choose whichever method works best for you! 
Review Your Medications Regularly
It's important not to forget about reviewing your medications on a regular basis. This means making sure that they are still working correctly, checking for possible interactions between different drugs, and understanding the potential risks associated with taking certain combinations of drugs. Don't be afraid to ask questions if something seems off! Additionally, make sure that any changes in dosage or frequency are discussed with your doctor before implementing them yourself. 

By following the tips we've outlined in this blog post, you can stay organized, informed, and proactive in your healthcare journey. Remember to always communicate openly with your healthcare provider and take an active role in your treatment plan. If you're looking for a physician in the Delaware Valley area to help with managing your medications, contact Psych Choices today! Our team of experienced professionals is dedicated to providing personalized care and support to help you achieve optimal health outcomes.